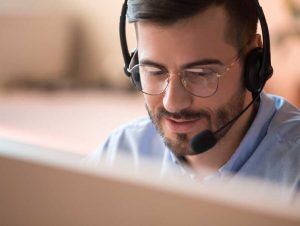 Our appliance repair technicians are factory trained and authorized to repair the majority of the home appliances. They undergo rigorous training to learn the tools and mechanical knowledge needed to troubleshoot and repair home appliances. They also know how to use virtual repair through talking on the phone, through the massaging app, and remote video app.
Our team will not only diagnose your appliance but will also be able to get you the right parts and lead yours through the process of repairs. We can help you with the following: refrigerator repair, washer repair, dryer repair, dishwasher repair, stove and range, oven repair, steam oven repair, microwave repair, freezer repair, ice maker repair, BBQ repair, pizza oven repair, patio heater repair, and much more.
We make sure that each one of our team is very well versed in all aspects of digital communication. We offer you the best customer service possible and will lead you to step by step no matter how challenging or complicated the project is. Our appliance repair technicians will make sure you are delighted with the results. In fact, we guarantee that your appliance will work fine after talking to one of us or your money back. From the very first phone call and through the process, we will make sure that you can easily do the physical job yourself while our technicians lead you step by step.
Our appliance repair technicians have all the major professional certifications:
All of Virtual Appliance Repair technicians employed by us have some or most of the following certifications:
National Appliance Service Technician Certification (NASTec)
The Professional Service Association Certification (PSA)
U.S. Environmental Protection Agency Certification (EPA) for refrigeration systems
MST-certified
Commercial Food Equipment Service Association Membership
International Society of Certified Electronics Technicians (ISCET)
CFC certification

Our licensed technicians have factory certification:
We make sure that the people who work for us are the best of the best. They know everything there is to know about kitchen appliance repair and a washer and dryer repair. All of our licensed technicians went through Manufacturer-Sponsored Training by following companies: Asko, Bosch, DCS, Electrolux, Fisher & Paykel, Frigidare, GE, LG, Miele, Perlick, Samsung, Siemens, Dacor, KitchenAid, Sub-Zero, Thermador, Traulsen, True, Viking, Whirlpool, and Wolf.
We contentiously work with those companies to keep our team well trained. They continually learn new technology and innovations related to household appliances. When you use our company for your appliance repair, you are getting the most well trained, the most knowledgeable, and professional people out there. There is not a brand or a model of appliance that they do not know how to fix. Whether it's a high-end model, a European brand, a very rear classic, or something that just came out on the market, our experienced technicians will be able to work with it. Our team works fast because they know what they are doing. We often come to help those customers, who were refused by other repair companies, because the job was just too complicated. When they can not do it, we can do it.
Outstanding customer service:
Besides those tremendous skills and knowledge that our licensed technicians have, they also have excellent people skills. They are friendly, helpful, and respectful of our customers. Our employees are always on time and always prepared. We will fix your appliance fast and make the whole appointment convenient for you!